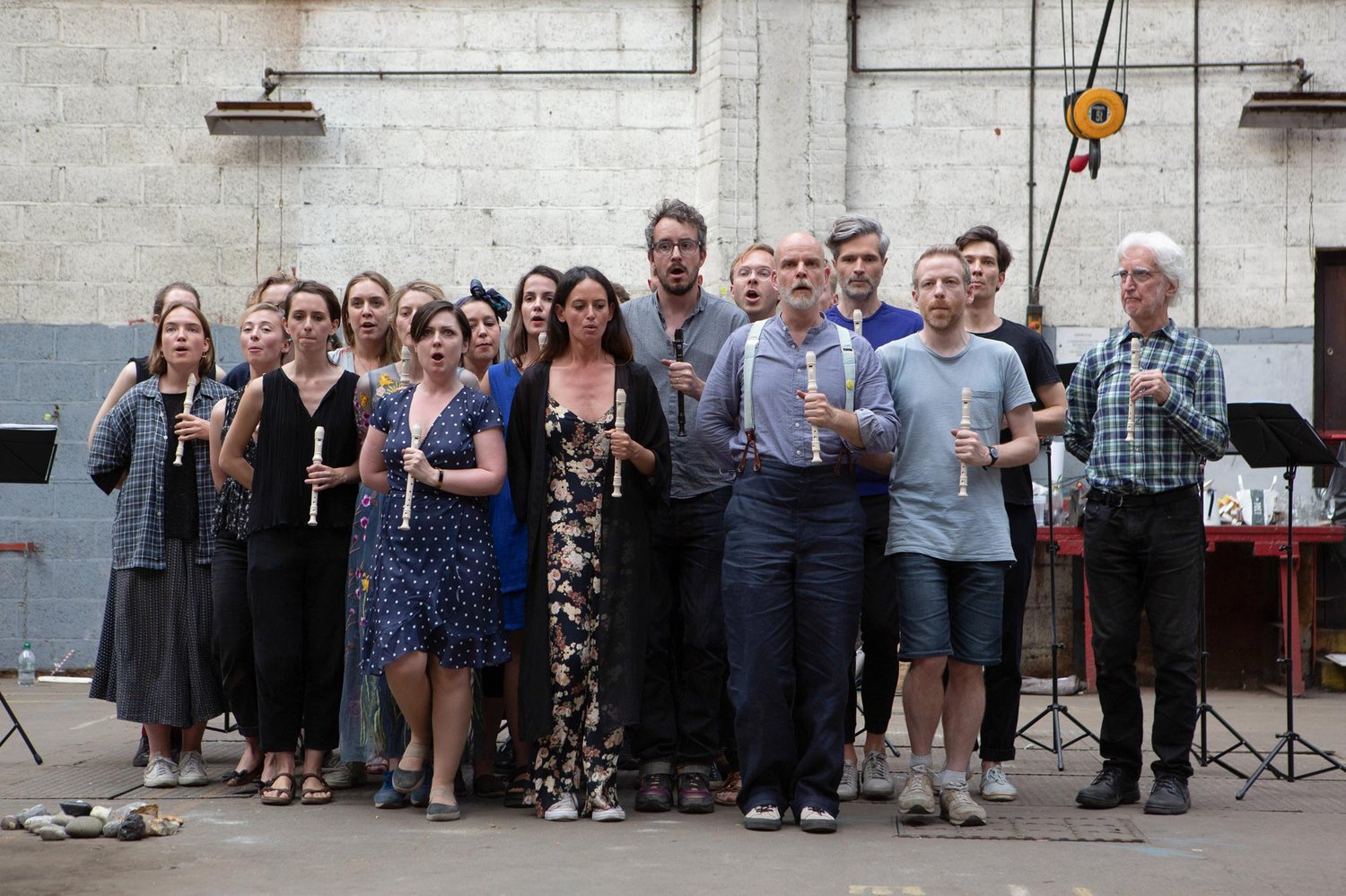 Joseph Kohlmaier performing with Musarc at Whitechapel Bell Foundry, 2019. Photo: Yiannis Katsaris
Joseph Kohlmaier is the founder of Musarc and has acted as its creative director since 2008. Joseph's interdisciplinary practice, which brings together performance, research and teaching, curatorial projects, design, and publishing, has been a driving force in the development of the choir and the foundation of its open, experimental and research-led approach. With Musarc, Joseph has developed an extensive track-record of commissions and collaborations with over one hundred international artists and composers, including Jennifer Walshe, Lin Chiwei, Laure Provost, Ed Atkins, Jenny Moore, Lina Lapelytė, Sam Belinfante, Fritz Hauser, Neil Luck and many others; and organisations in the UK and abroad, including BBC Proms, London Contemporary Music Festival, Palais de Tokyo (Paris), the Royal Academy, CCA Goldsmiths, Museum of London, Extra City (Antwerp), Serpentine Gallery, MK Gallery, Wysing Polyphonic, STUK (Leuwen) Cafe OTO, Bold Tendencies and Whitechapel Gallery.
Joseph is an Associate Professor in Critical and Contextual Studies at the School Art, Architecture and Design, London Metropolitan University. He is the founding director of graphic design practice Polimekanos (2001–2020) and founding director of Cours de Poétique, an independent publishing imprint with a focus on art, performance and new music.