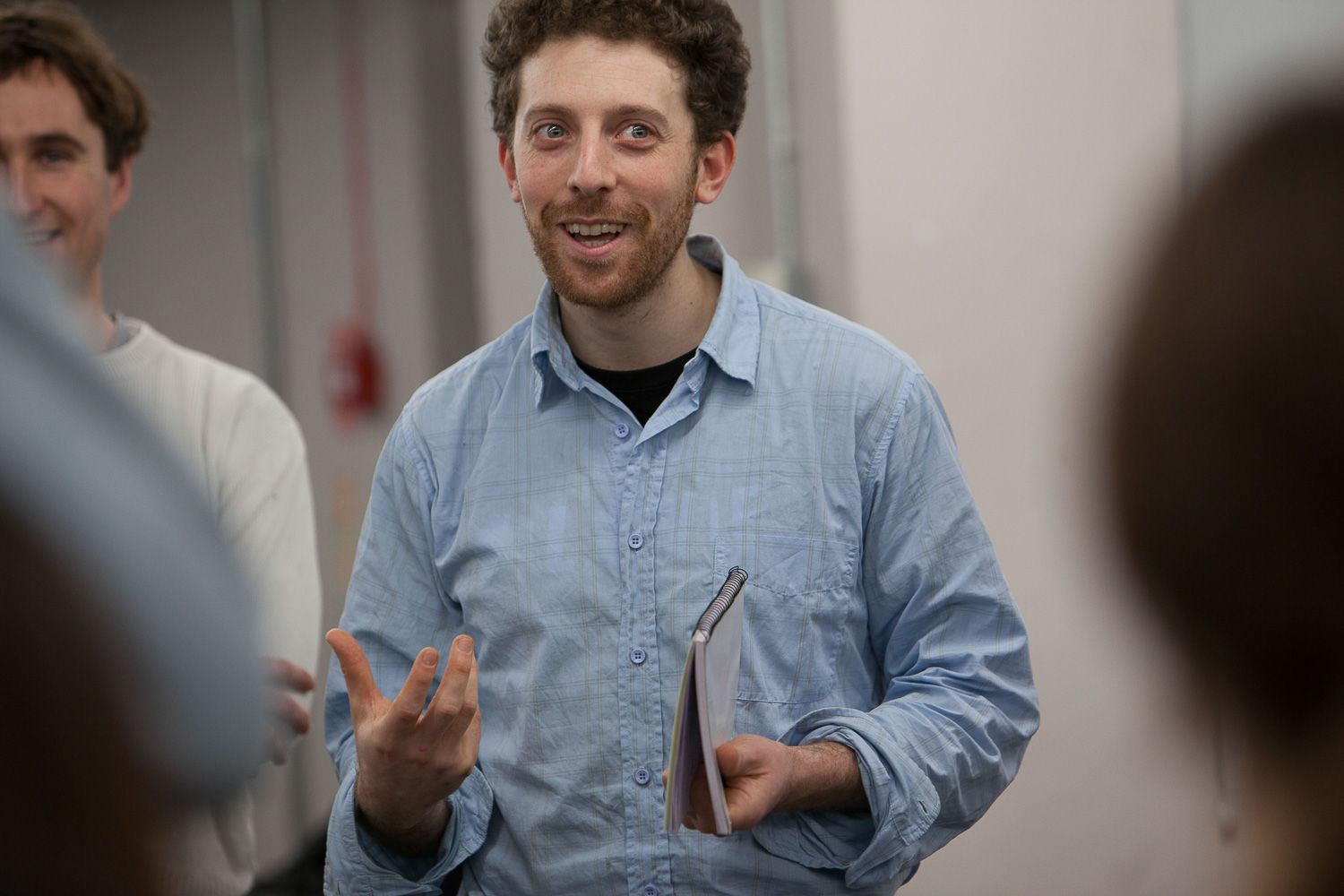 Ben Hadley working with Musarc. Photo: Yiannis Katsaris
Ben is a theatre-maker – director, performer, producer, writer – and, with Sophie Winter, one half of company on the button. Their work finds inspiration at the crossroads between personal and political narratives: in their first show, No Place Like, what home means to people living in care homes; the stories of people displaced by regeneration projects in Britain's Got Tenants (in partnership with the Museum of London); the difficulties involved in talking about mental health issues in their latest piece, Don't Panic! It's Challenge Anneka. The company was awarded Best Ensemble at the Mimetic Festival and commissioned to devise a short piece as part of Theatre Uncut at the Young Vic. Ben trained at the Jacques Lecoq theatre school in Paris, and has toured in France and Germany as an actor. In 2015, he was shortlisted for the JMK directing award. He is also a professional translator, from French to English.
See photograph's of Ben's workshop with Musarc in January 2016.