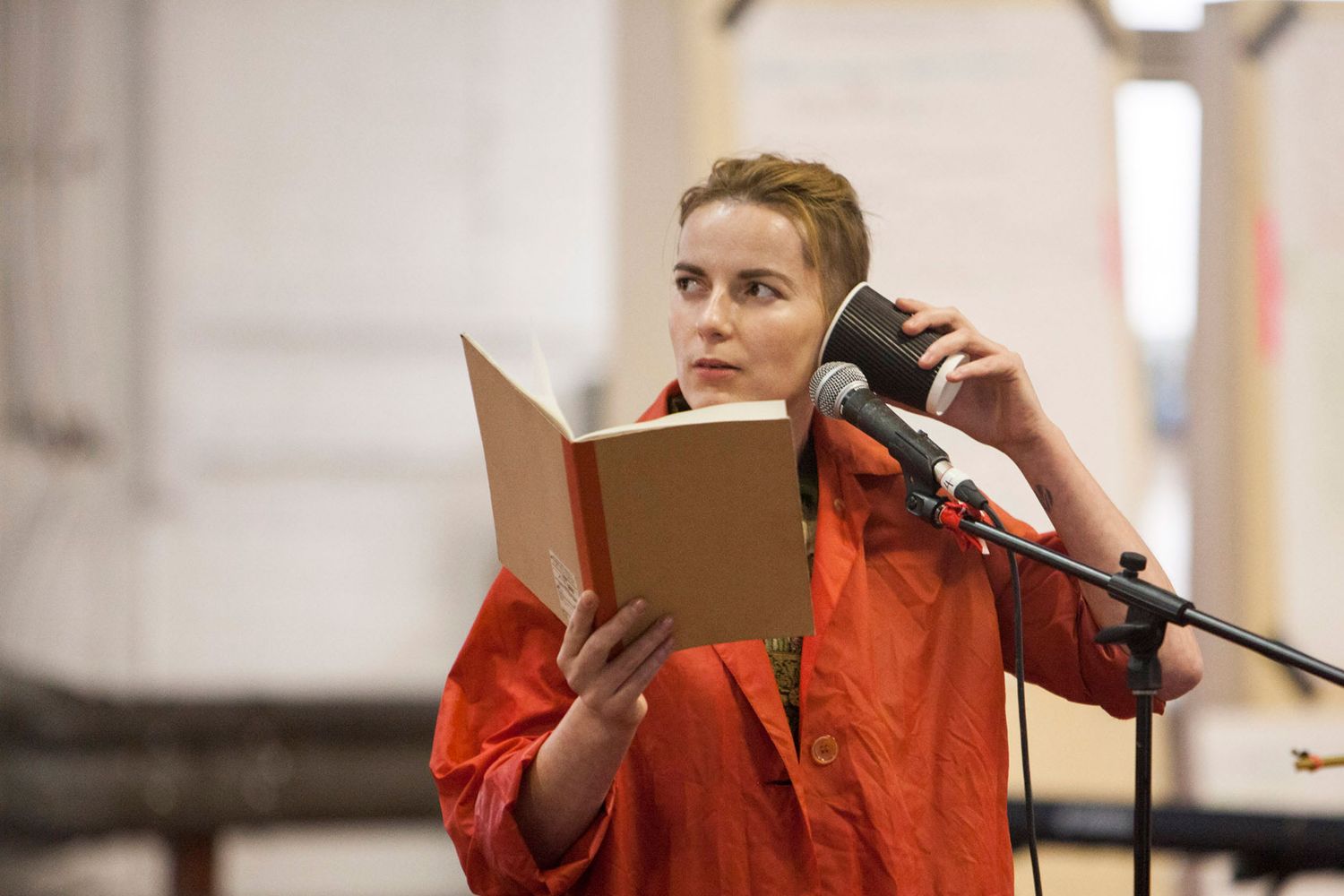 Edka Jarząb performing at Ordathek, May 2018
A poet, writer, performer and activist, Edka Jarzab is interested in voice as a bridge between the public and private, and listening, singing, and improvisation as a practice of resistance. She studies the sonosphere of protests and demonstrations and organises sound walks, workshops, and warm-ups before street demonstrations. She learned deep listening from Pauline Oliveros and studied Hindustani raga in Varanasi, India. A podcast of collected field recording from this journey was broadcasted in Polish National Radio.
Jarzab has participated in the exhibition Post-peaceat the Württembergischer Kunstverein in Stuttgart; Gotong Royong.Things We Do Togetherin CCA Warsaw; Sound&Participationsymposium in Belgium and many other events. She was the curator of the program Sirens' Songat the Museum of Modern Art in Warsaw. Jarzab is co-author of Warsound/Warszawa published by U– jazdowski, collaborates with the magazines Glissando and Wakat, co-creates the sound collective Critical Band Ensemble and the feminist improvising group SYRENY, practicing extended voice techiniques.
Biography last updated: 2018