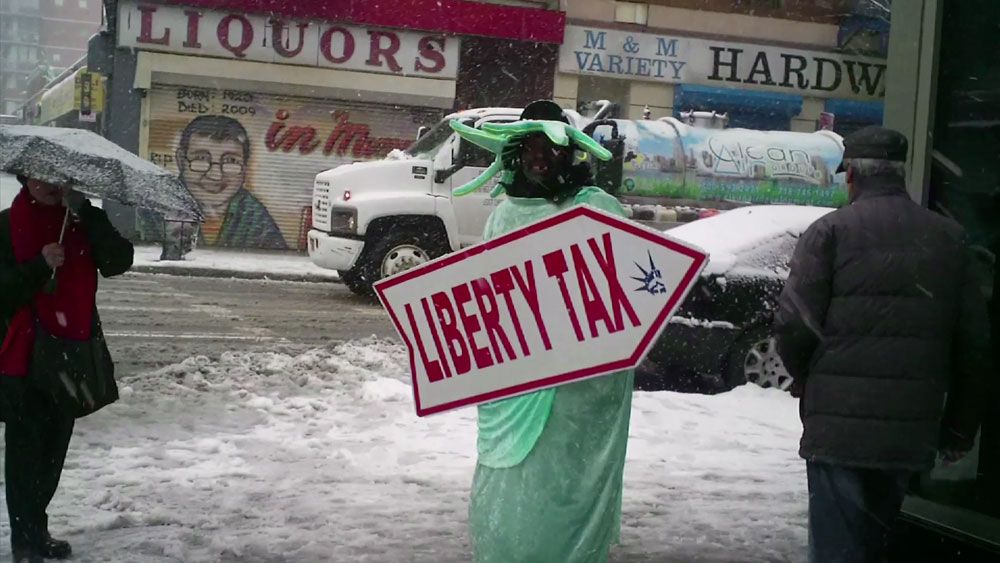 Laure Prouvost, How to make money religiously, film still, 2014
In 2014 Laure Prouvost presented For Forgetting at the New Museum in New York, a new work that included a semicircular collaged mural, a multichannel video installation, scattered sculptural elements, and a film: How to make money religiously. Centering on the problems as well as the possibilities of memory and forgetting, the exhibition addressed the arbitrary distinctions that can be ascribed to power and possession. Musarc recorded the choral sections for the film in January 2014 at St Matthews church, Bethnal Green. We screened How to make money religiously at our Christmas concert 2014.
Born in 1978 in Lille, France, Laure Prouvost lives and works in London, UK. Her work has been exhibited at the Tate Britain, London, Whitechapel Gallery, London, CCA, Glasgow, Portikus, Frankfurt, and the National Centre for Contemporary Arts, Moscow. She has screened work in film festivals internationally and won the Principal Prize in both the 56th and 57th International Short Film Festival Oberhausen. In 2013, Prouvost was awarded the Turner Prize for her piece Wantee (2013) and the Max Mara Art Prize for Women with exhibitions at Whitechapel Gallery, London, and Collezione Maramotti, Reggio Emilia, Italy.
Biography last updated: 2014