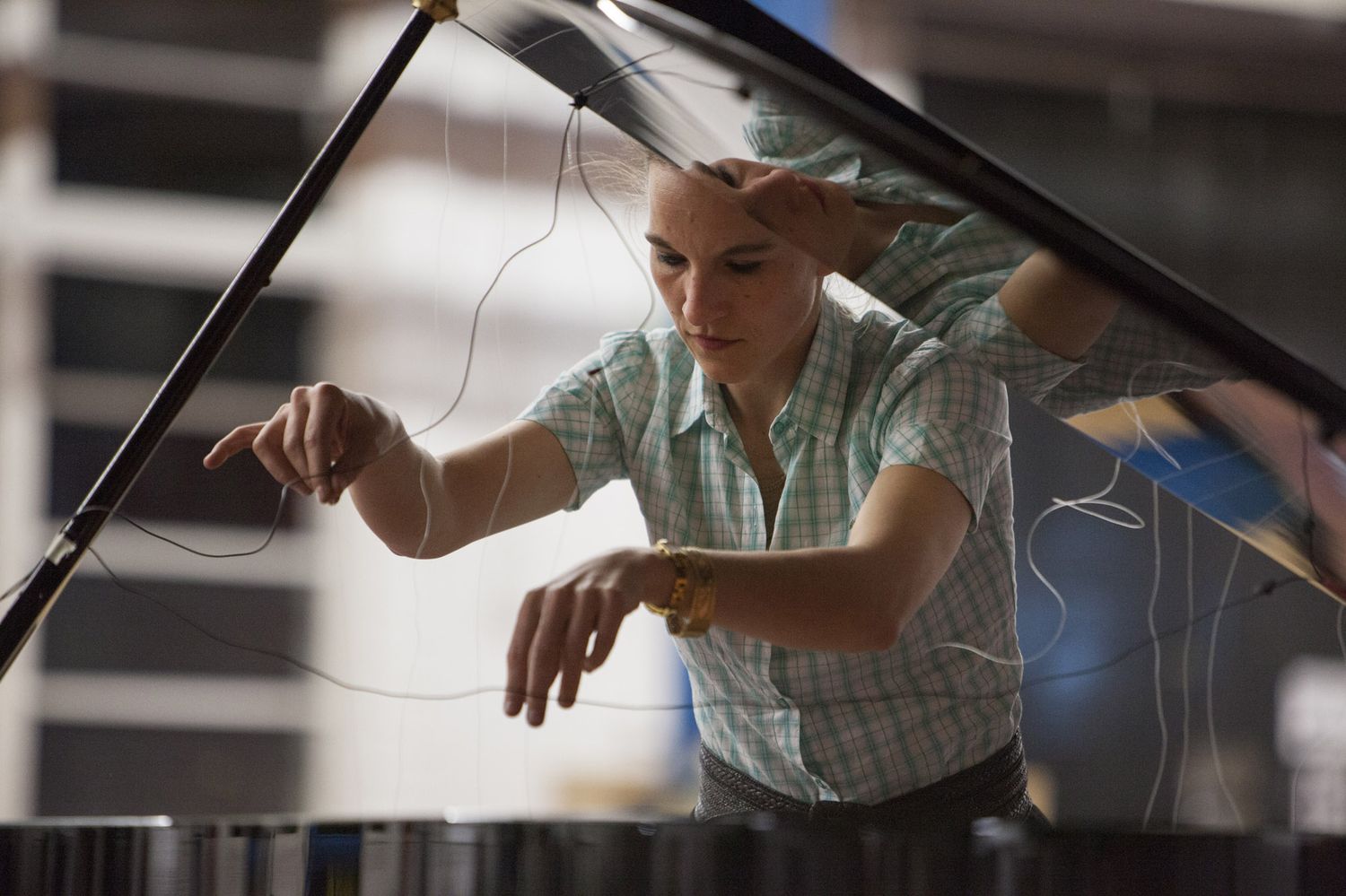 Heleen Van Haegenborgh performing at Ordathek, May 2018
Heleen Van Haegenborgh is a pianist, composer, and improviser. She studied piano with Claude Coppens and Daan Vandewalle at the conservatory of Ghent, and composition at the Royal Conservatory of Brussels. Courses on improvisation with Godfried Willem Raes in Ghent proved influential for Van Haegenborgh. Improvisation became an essential medium for mutual understanding in collaborations with musicians from genres other than classical music. Some of those early collaborations include projects with guzheng-player Wu Fei for the Peking Express Festival at the Vooruit and with Erdem Helvagiolu, an electronic musician from Turkey. Since 2015, Van Haegenborgh has been working with jazz pianist Christian Mendoza as a duo, releasing the album Copper in 2017.
Creating, composing, improvising, and performing merge together in the artistic output of Van Haegenborgh. Besides her own compositions, Van Haegenborgh regularly performs works by John Cage, George Crumb, Morton Feldman, Peter Garland, Alvin Lucier, Thomas Smetryns and James Tenney. She was also part of several music theater productions by LOD.
As a creator, Van Haegenborgh works collaboratively with artists from a broad range of disciplines. She has created soundtracks for film artist Jasper Rigole, worked with electronic musician Jürgen De Blonde and jazz musicians Lander Gyselinck and Kristof Rosseeuw. In 2017, she wrote Index for the period instruments of the Icelandic ensemble Nordic Affect and built a 'listening scale model' together with Nu Architects for Concertgebouw Brugge.