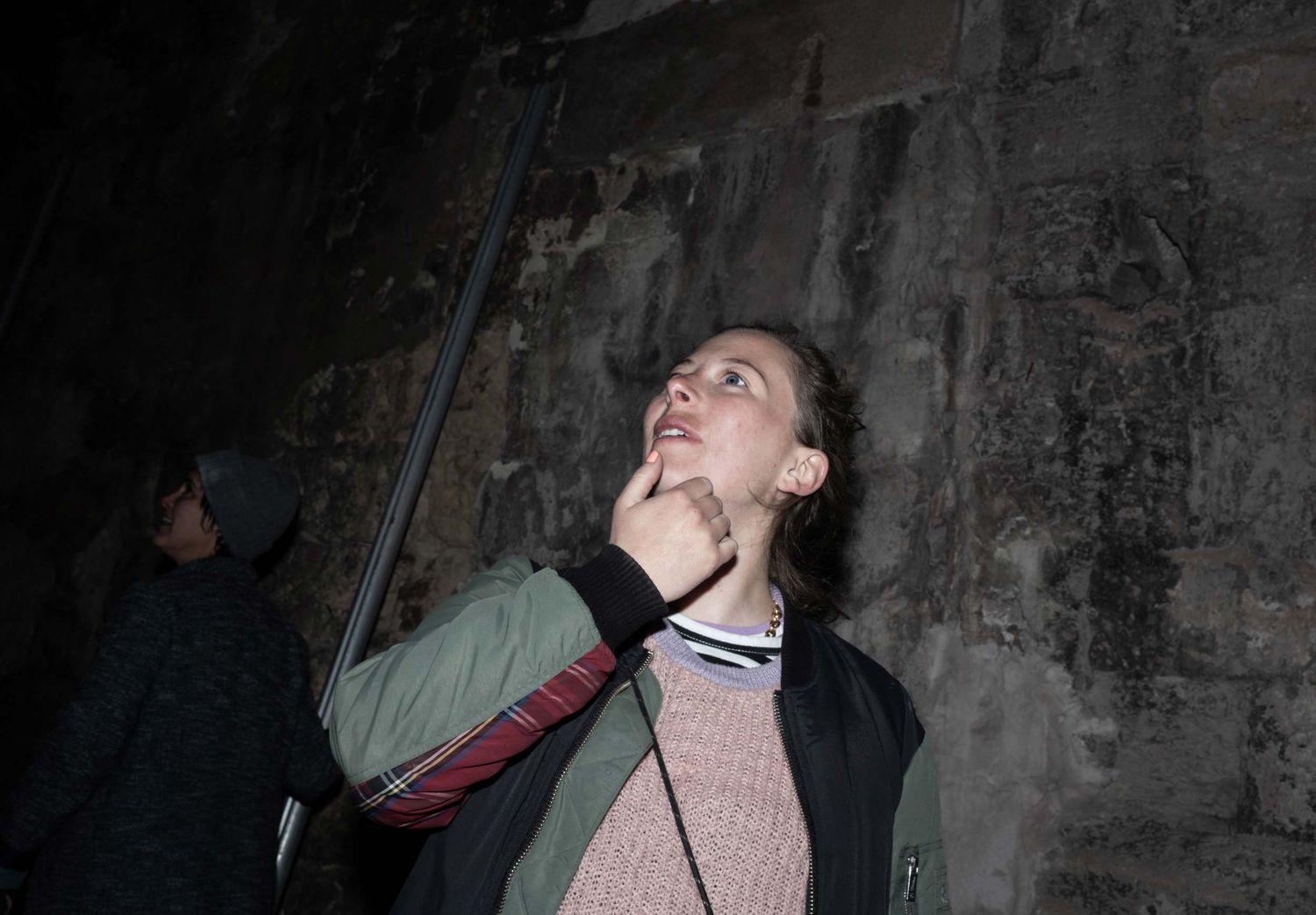 Marie Hamilton with Musarc in Taranto, March 2022. Photo: Joseph Kohlmaier
Marie Hamilton is an actor, writer and performance maker. She trained with Philippe Gaulier in Paris, then did an MA at ArtsEd in London. As a theatre artist she has toured internationally, developing work at Menų Spaustuvė in Lithuania and for Open Air Festival in Hradec Králové, Czech Republic. Her most recent show, the 5 woman techno Britney Spears musical Polly (The Heartbreak Opera) with Sharp Teeth Theatre was made at the Theaterhaus, Berlin and toured to the Lowry in Manchester, Greenwich Theatre's main house, Bristol Old Vic an Theatre Deli, Sheffield and was shortlisted for the LET and Untapped awards. She is currently working with the Pervasive Media Studio to make it into a 360 degree VR film.
In the UK she has made work at the Almeida, the Bristol Old Vic, Tobacco Factory, and the North Wall Arts Centre, and working with Sally Cookson, Talawa, ATC, and Travelling Light. She is Co-Artistic Director of District Theatre with Christian Loveless. Their online comedy show Murder On The 28th Floor ran throughout lockdown and saw Marie and Christian taking over office buildings around the UK while the team who used to work in the offices watched the show live from their own homes.
She is currently working on a new film We Gather By The Light Of The Flickering Screen with Central and West Integration Network a Glasgow based charity who work with recent migrants and refugees. 'Over 5 months we met online every week, sharing stories, laughing, crying and keeping the flame of our shared humanity alive. The film that was born from these sessions was made by and for the participants. It explores the irrepressible human spirit, and overcoming technological, cultural and linguistic barriers to keep telling stories, even when we're locked in our homes.'
Marie is supported by Bristol Old Vic Ferment and Arts Council England.
Biography last updated: 2022