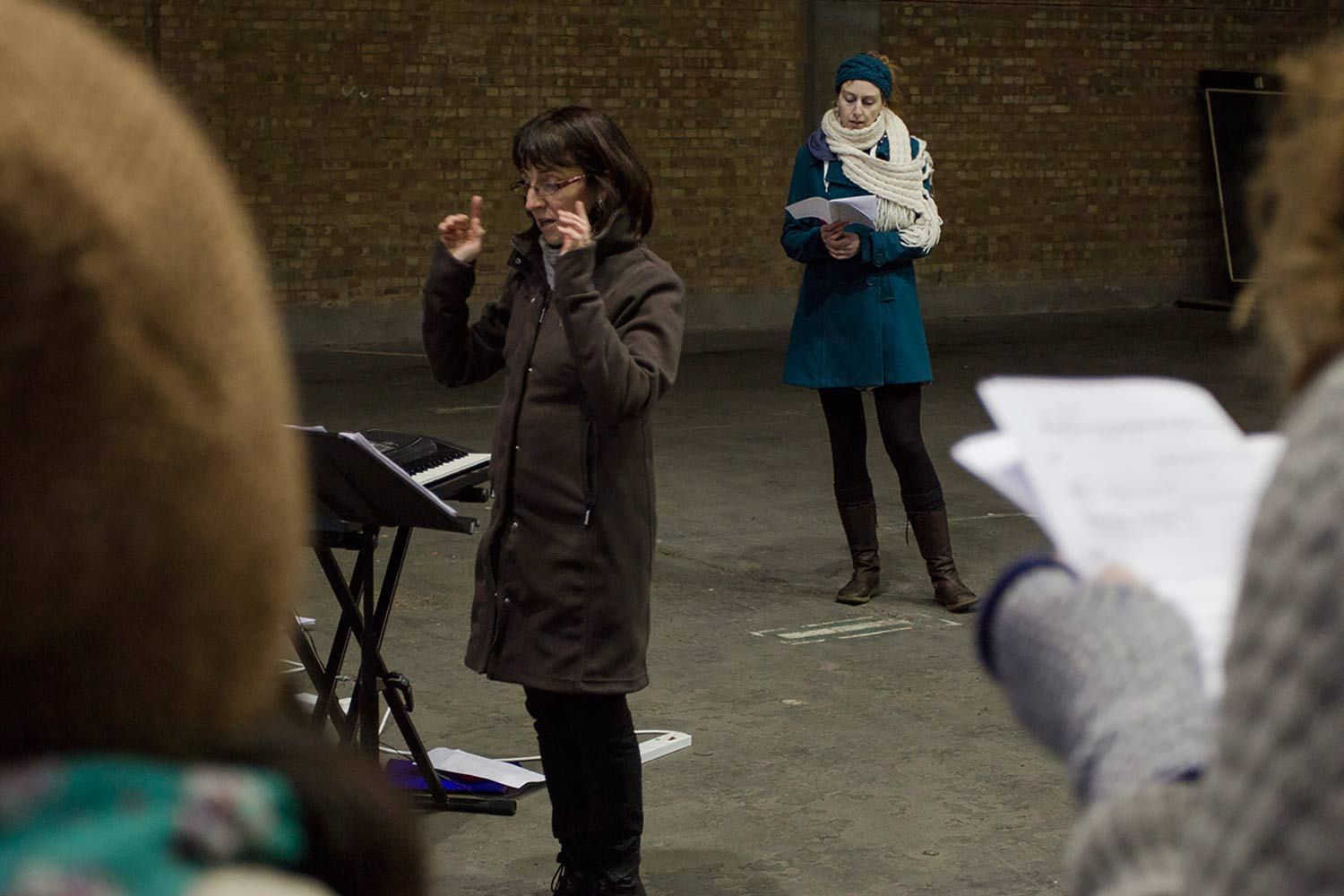 Workshop with Musarc at V22, March 2014. Photo: Yiannis Katsaris
Born in Cornwall, Eloise Nancie Gynn completed her Masters in Composition with distinction in 2008 at Cardiff University, studying under Anthony Powers, Judith Weir and Arlene Sierra. Her music has been performed by the London Symphony Orchestra, London Sinfonietta, Hebrides Ensemble, Schubert Ensemble, Dr. K Sextet, and the Britten-Pears Composers Ensemble and at festivals such as Aldeburgh, St. Magnus, and in 2013, the Bath and Cheltenham Festivals. Through the LSO's Panufnik Scheme, her commission Anahata was premiered at the Barbican and her earlier piece Sakura has been recorded and released on LSO Live The Panufnik Legacies.
Inspired by world music, poetry and nature, her music has been described as 'ethereal, glowering, soft edged and ruminative'. This year she wrote Only Breath for the choir Musarc through Sound and Music's Portfolio Scheme, and played cello and shakuhachi in the Sounds of Peace festival in Armenia. She is currently working on a viola concerto for Jenny Lewisohn.