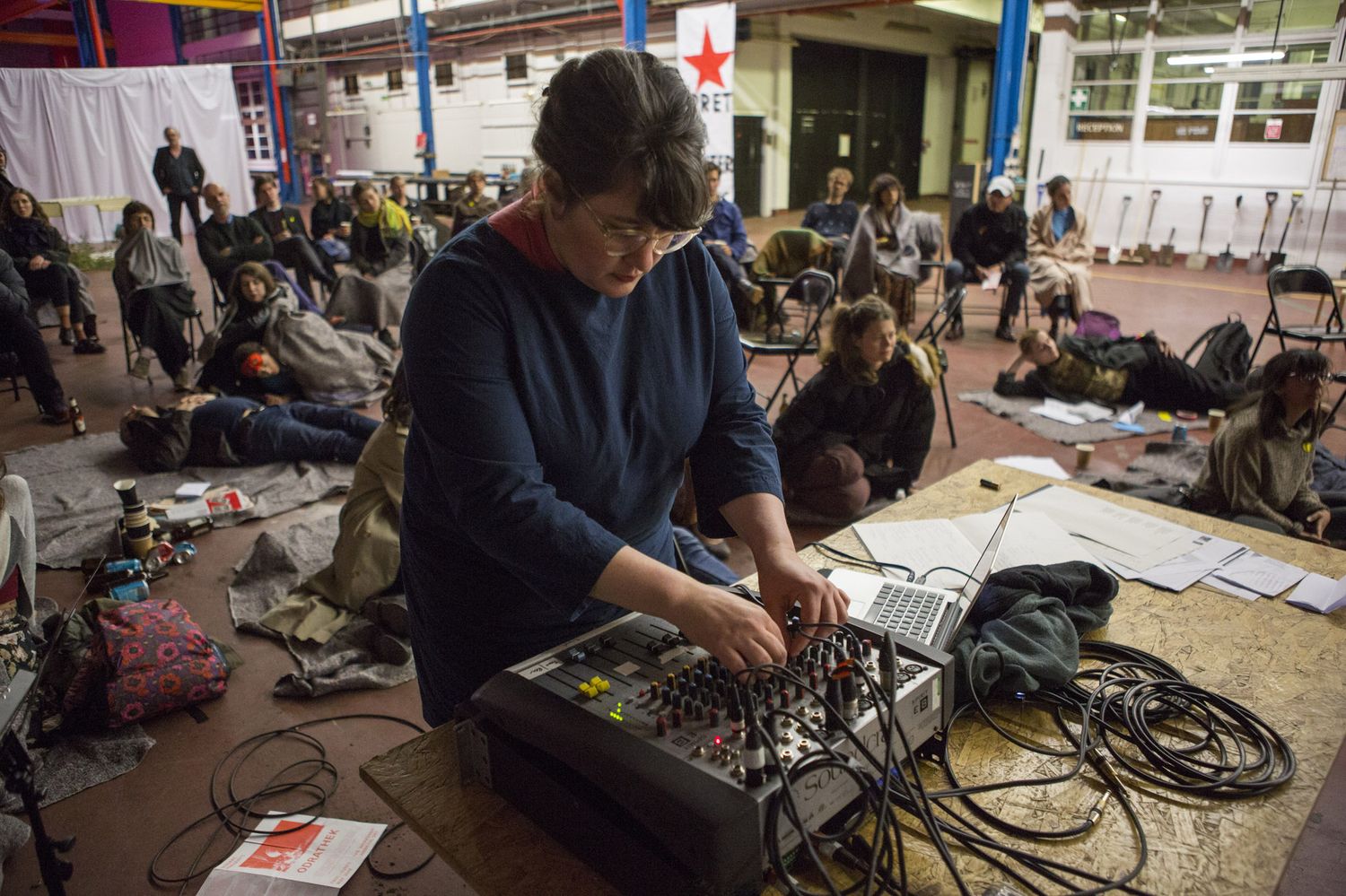 Esther Venrooij performing at Odrathek, May 2018. Photo: Yiannis Katsaris
Esther Venrooy (NL) is an artist and composer. She creates work in a variety of media, such as composed music, improvised combinations of electronica, video and site-specific installations. Her works often focuses on discovering new relations between sound, drawing, video and architecture.
She has performed en presented her works extensively for audiences in Europe, Asia and United States. She frequently collaborates with visual artists Hans Demeulenaere, creating site-specific installations.  Other collaborations are with voice performer Maja Jantar, pianist and compsoer Heleen Van Haegenborgh, choreographer Femke Gyselinck, pipa performer Min Xiao-Fen, guqin performer Wu Na, musician and percussionist Lander Gyselinck, artist and architect Olivier Goethals.
Apart from her artistic activities, Venrooy is a lecturer on 20th century Music, performance and experimental arts at the Ghent school of fine arts, where she also runs atelier Mixed Media. In 2015 she received her doctorate degree 'Audio Topography - on the Interaction of Sound, Space and Medium' at KULeuven. And currently she is appointed as PhD in the Arts supervisor at KULeuven.