What You Will Watch and Hear: Musarc + Jenna Sutela + Amina Abbas-Nazari. Lisson Gallery, 2 June 2023, 6–8pm
Workshop Programme
15—29 May 2023
School of Art, Architecture and Design, LondonMet
Events
Friday 2 Jun 2023, 6—8pm
Lisson Gallery, London NW1
More Info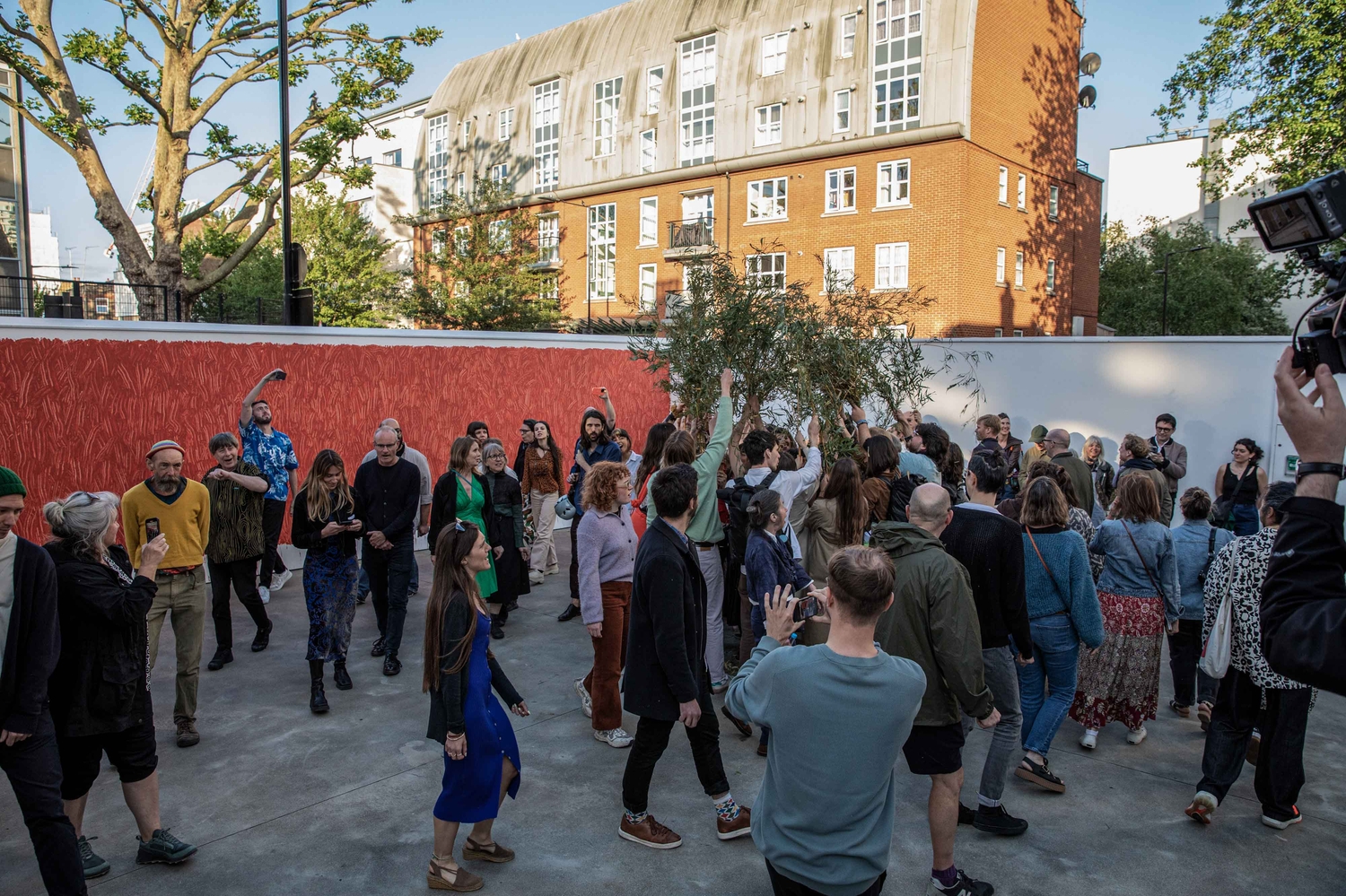 Musarc and audience perform Amina Abbas-Nazari's What You Will Watch And Hear, Lisson Gallery, June 2023. Photo by Yiannis Katsaris
To coincide with London Gallery Weekend's Central & West London galleries focus on Friday 2 June, Lisson presents an evening of performance with Musarc programmed with the group exhibition, Matter as Actor.
The event responds to the exhibition's investigations into material inter-relationships as active agents in the complex entanglements of humans and the more-than-human world. The scores selected for this event were first performed by Musarc as part of Odrathek, a weekend of experimental performance at an old fire station in Lambeth in 2017, which brought together artists from the UK and abroad to ask, how do we make music in the Chthulucene?
Catalogue published to mark the occasion of Matter as Actor, curated by Greg Hilty, Lisson Gallery © 2023
In the galleries, Musarc will perform a score by Jenna Sutela entitled O M A I G S T R N, where the artist translates life strategies deployed by slime mould into components and instructions for a vocal performance. Sutela's work with slime mould is grouped into an ongoing project called 'Orgs—Organization, Organism, Orgasm'. In performances, she constructs patterns, pathways and 'many-headed' readings from the letters in these words and the anagrams they can form. Although slime is absent as material, it is present as method, or reference, inspiring phase-shifting, decentralised speech, improvisation and feedback loops.
In the gallery's sculpture courtyard at 27 Bell Street, the ensemble will perform What You Will Watch and Hear, a score by Amina Abbas-Nazari. The piece sets singers and the audience hurtling along concentric trajectories around a rustling bamboo sun in a collective meditation on how to interpret climatic events that are so complex and massively distributed across space and time that they are beyond the grasp and understanding of the individual. Musarc and the audience come together to form different constituents of the 'Whole' (much as a choir does), each performing and embodying a different perspective on which to watch and hear in the same event.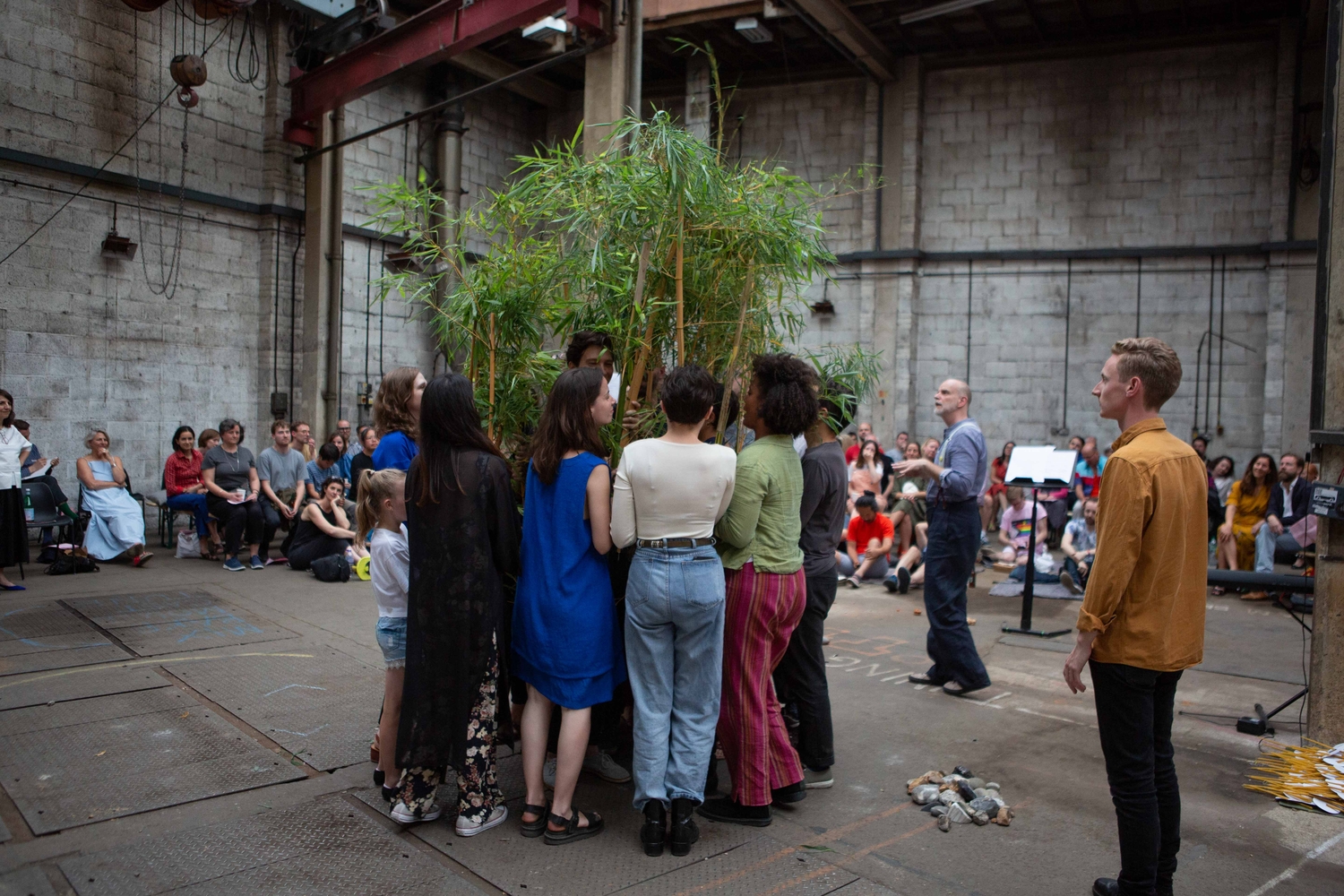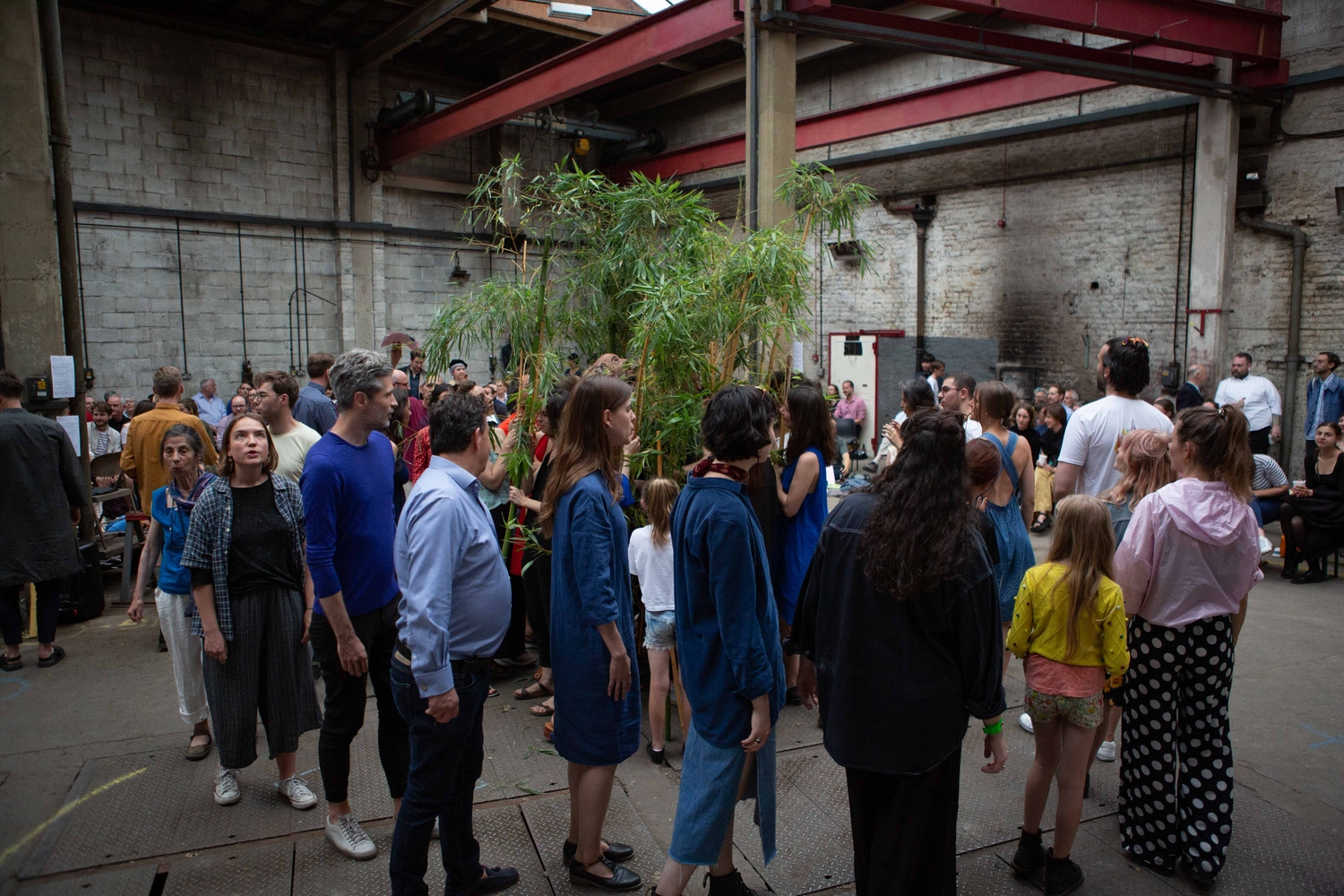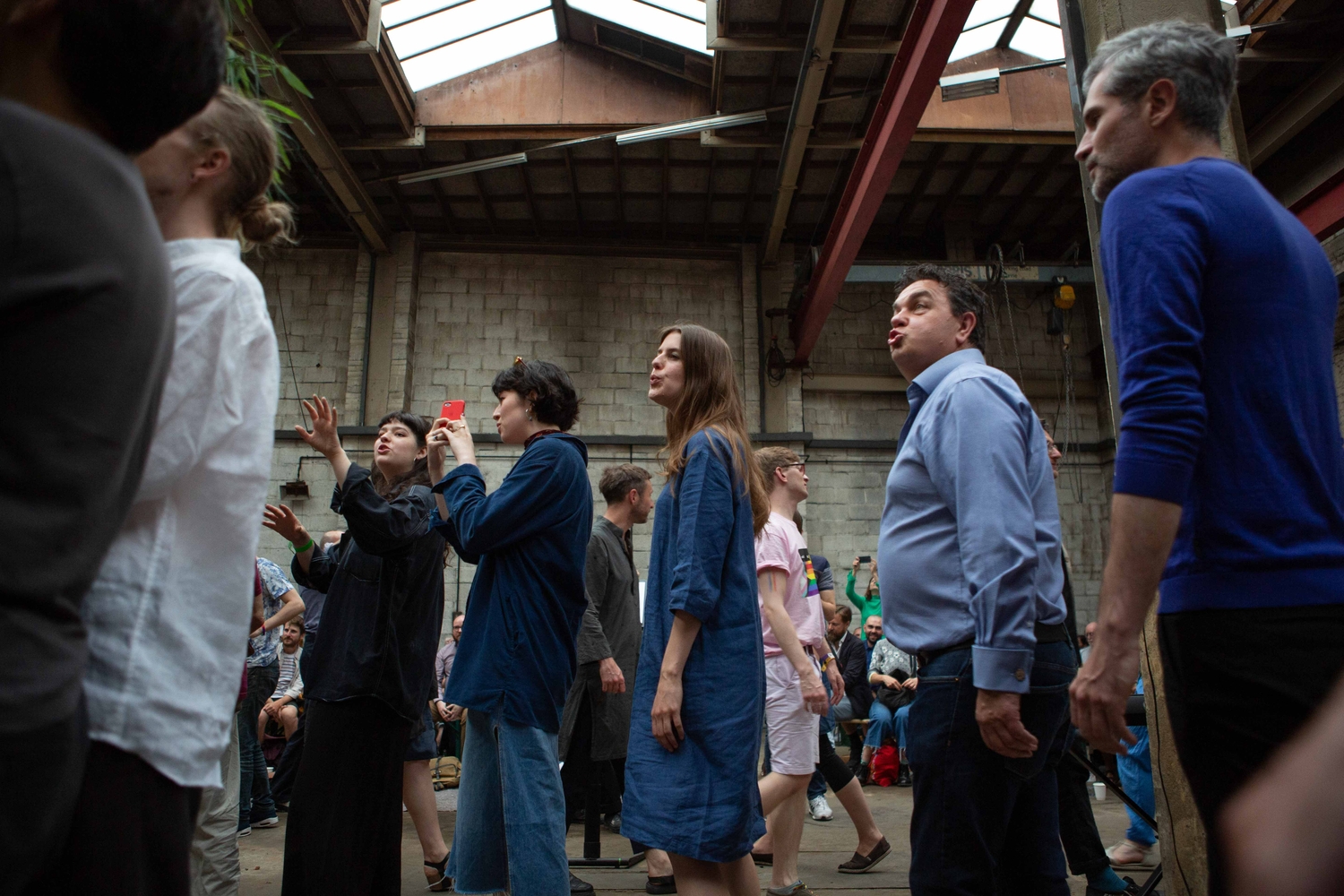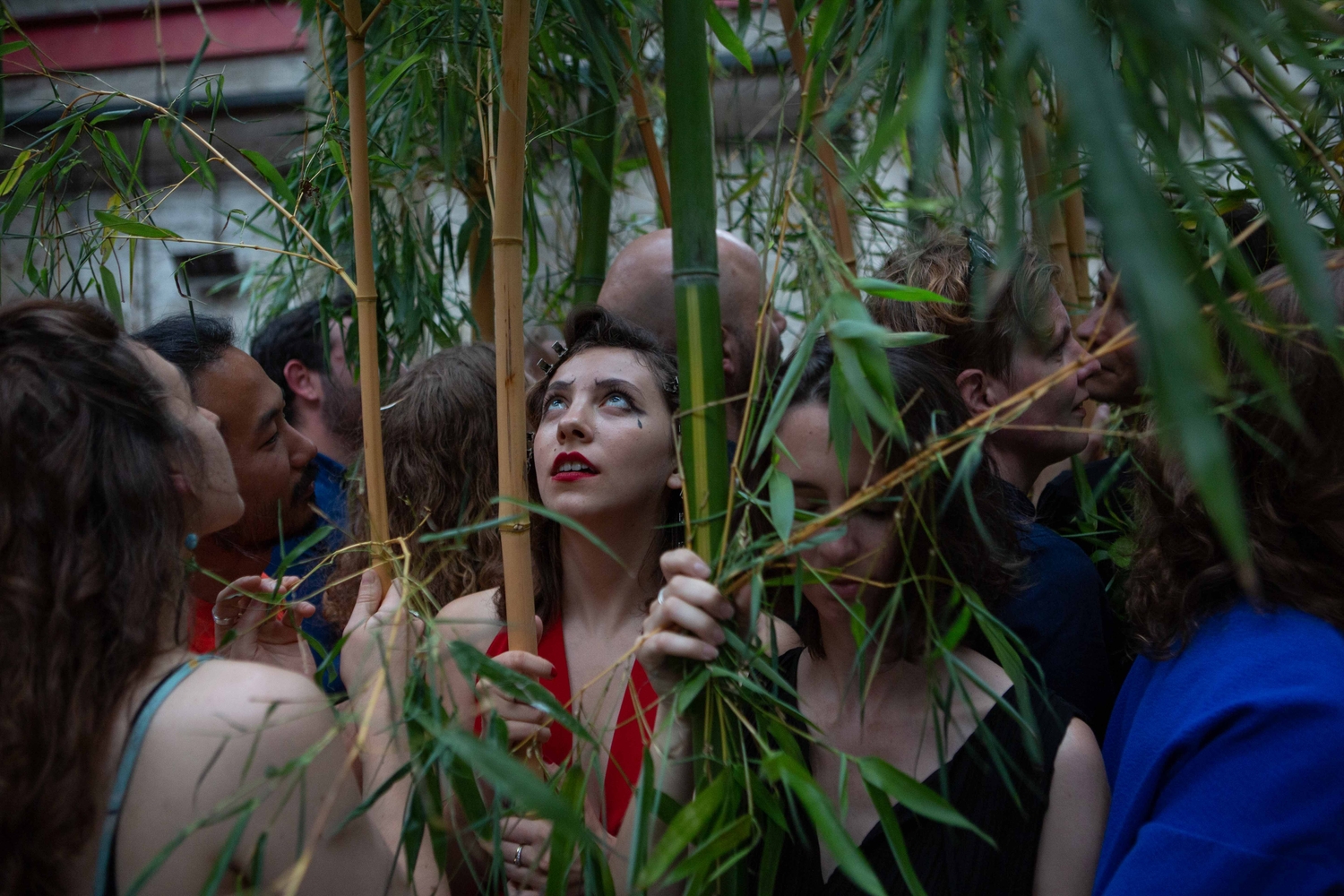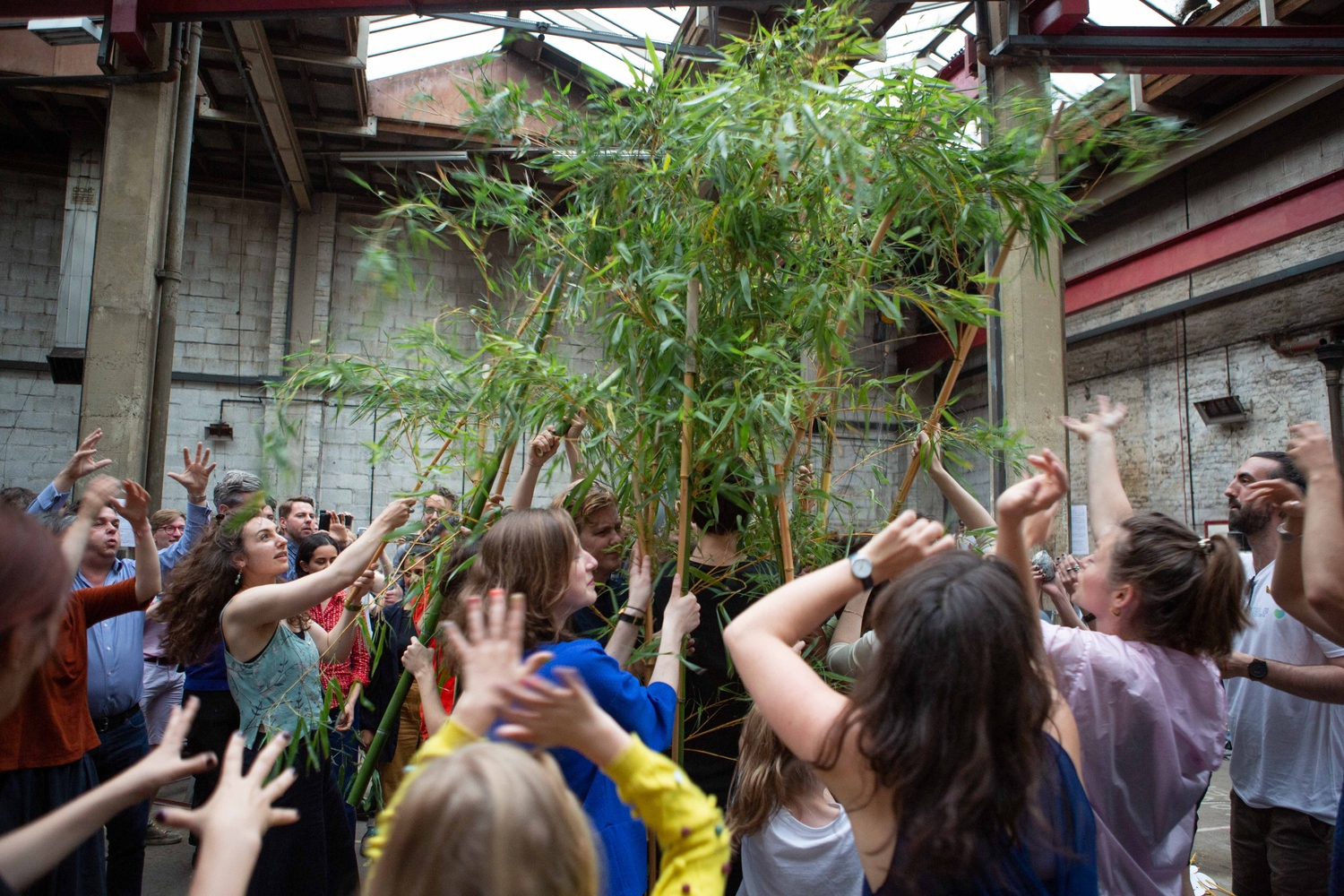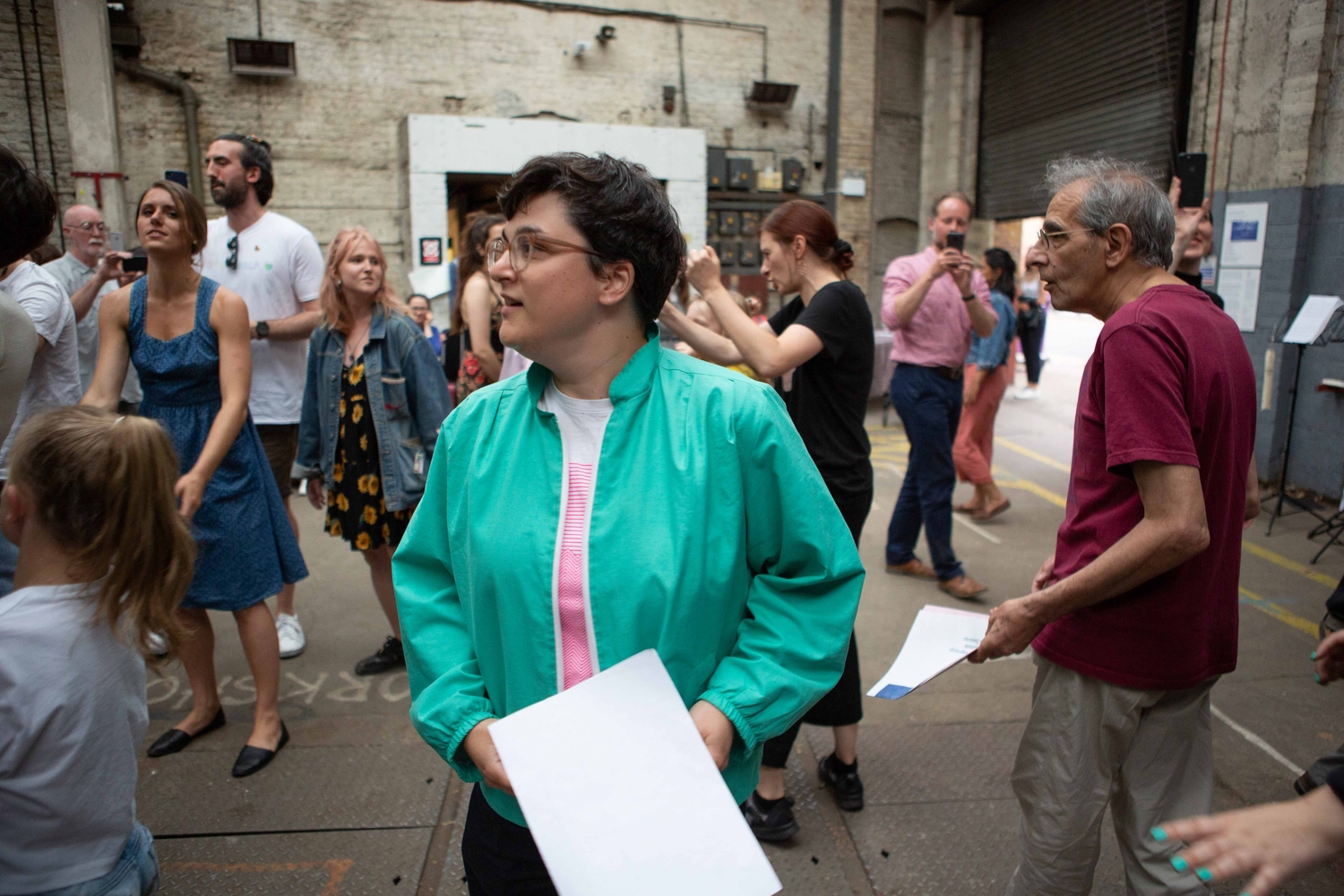 Musarc performing Amina Abbas-Nazari's What You Will Watch and Hear at Le Marteau Sans Maître, Whitechapel Bell Foundry, 6 June 2019. Photos: Yiannis Katsaris
Venue Info and Event Schedule
Lisson Gallery
27 Bell Street
London NW1 5BY
More info and RSVP
6–7pm
Singers perform Jenna Sutela's score O M A I G S T R N Intermittently across Lisson Gallery's spaces
7.30pm
Performance of Amima Abbas-Nazari's score What you will Watch and Hear in the gallery's outdoor courtyard at 27 Bell Street
Artists