GESTALT MINIMAL + Tape Music (Score for Musarc). Musarc at STUK Artefact Audiostories. Leuwen, Sunday 3 March 2019
Workshop Programme
8 Jan — 26 Mar 2019
School of Art, Architecture and Design, LondonMet
ARCHIVE
Events
Wednesday 13 Mar 2019, 1—6pm
STUK, Leuwen
Artefact, Leuven, is an exhibition and festival on the crossroads of contemporary visual arts, current events and societal challenges. It presents contemporary art practices that engage with challenging complex topics and urgent themes, in a poetic, critical and experiential way.
In Artefact 2019: Parallel Crossings the festival is focussing on the theme of movement as a dynamic force inherent in nature, people and things alike. An exhibition featuring existing and new works by 15 artists and collectives reveals untold stories and sheds intriguing perspectives on this familiar, yet complex topic. The sound program zooms in on the musician as a travelling artist in an ever more connected world. A selection of lectures, workshops, film and performance, offer the possibility to continue your exploration.
As part of Artefact's Audiostories by STUK/Het nieuwstedelijk weekender, Musarc will perform Lin Chiwei's Tape Music: Score for Musarc (2015) and GESTALT MINIMAL (2019), new work by composer and percussionist Greta Eacott (UK/SE) commissioned by Musarc for the festival which will end the weekend at 5pm in STUK's courtyard.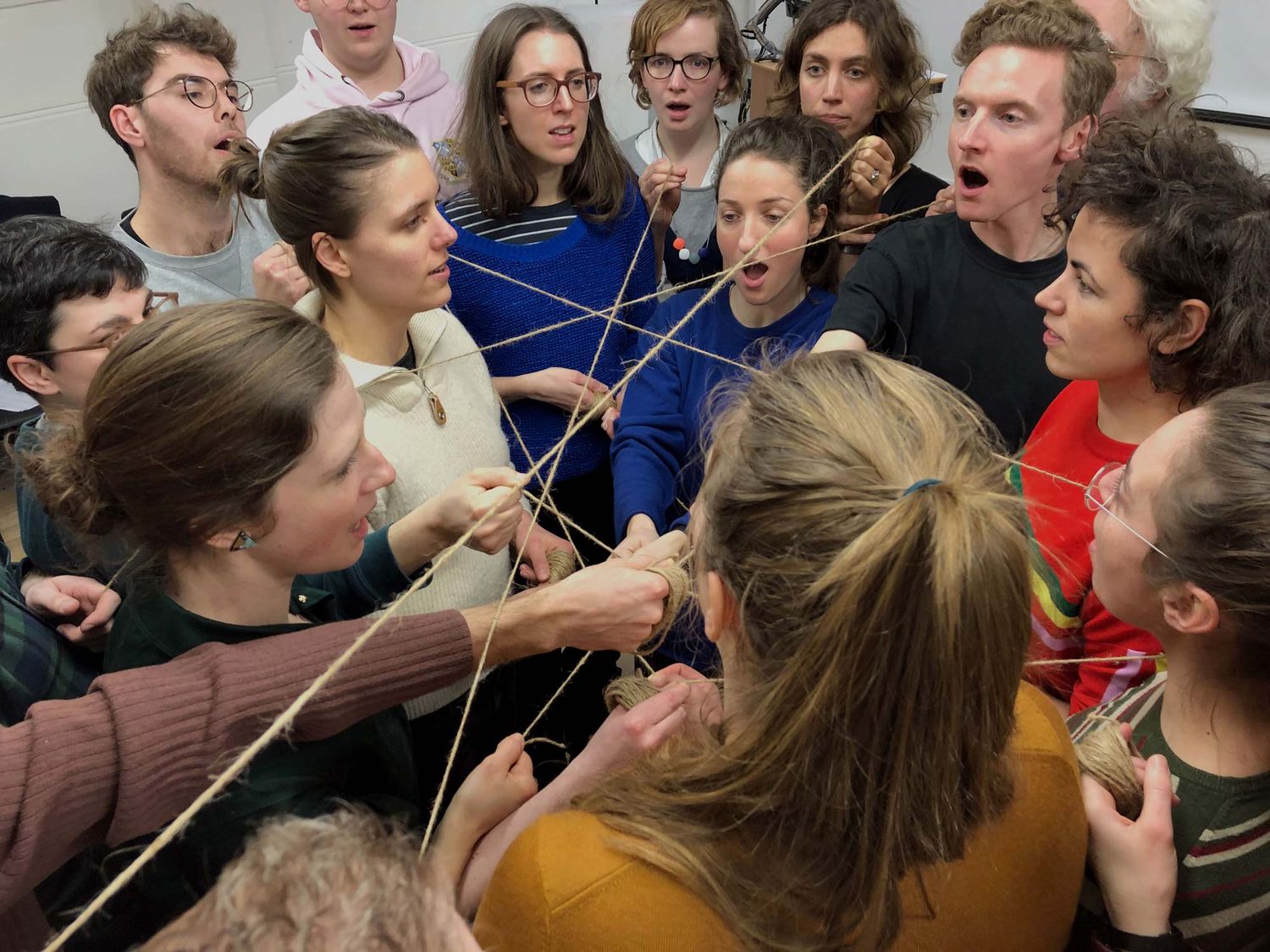 Musarc during rehearsals for Greta Eacott's Gestalt Minimal, 2019
Musarc's trailer for Gestalt Minimal by Joseph Kohlmaier
Artists