About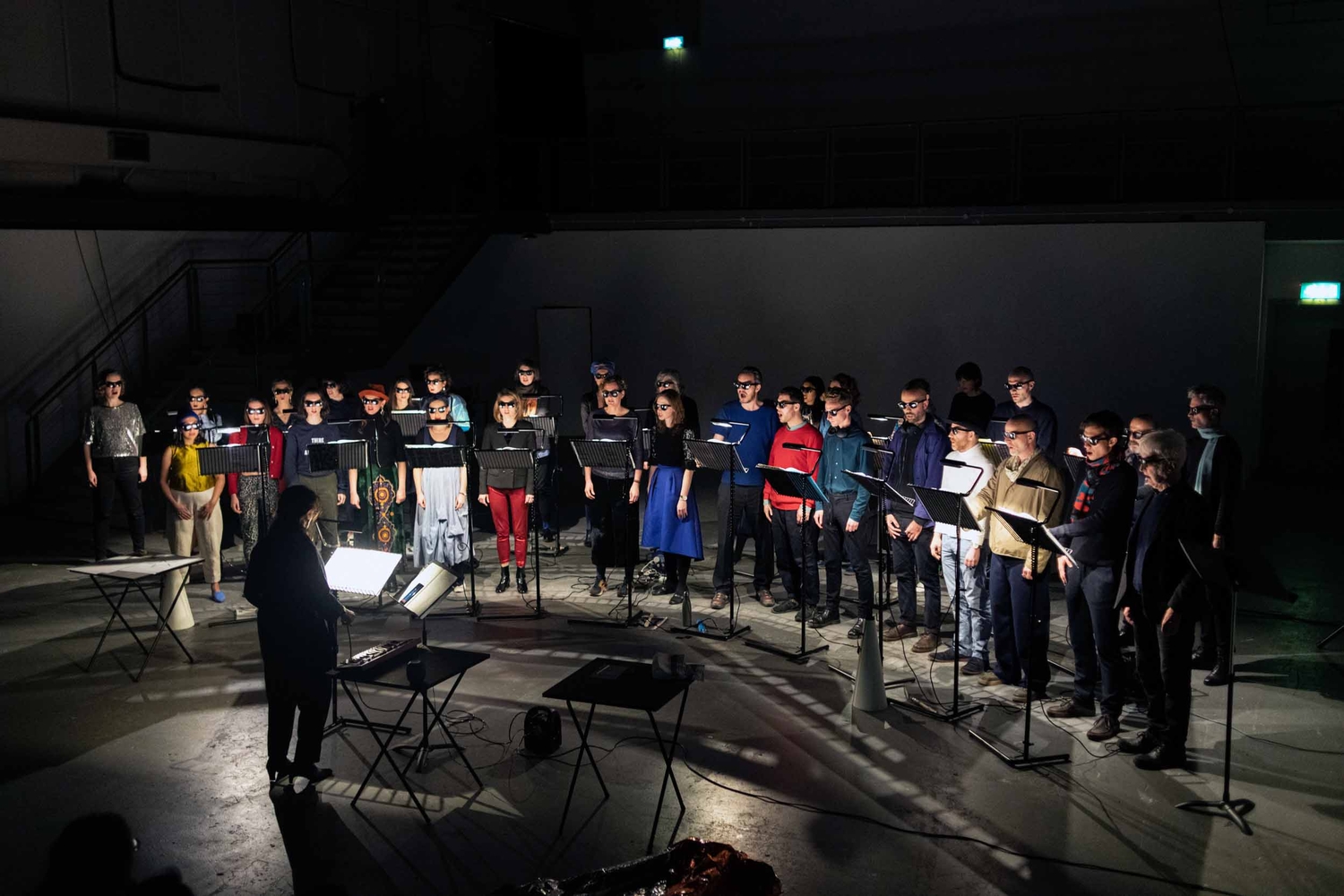 Musarc, The Orrery. London Contemporary Music Festival 2019. Conductor: Cathy Heller Jones. Photo: Dawid Laskowski
Musarc is one of the UK's foremost experimental choirs. Based at the School of Art, Architecture and Design, London Metropolitan University, the ensemble has developed a distinct reputation for its interdisciplinary and research-led approach to music and performance, and the space it affords artists and singers to experiment with new ideas.
Since its inception, the choir has collaborated with more than one hundred artists and composers, including Jennifer Walshe, Lin Chiwei, Laure Provost, Ed Atkins, Jenny Moore, Lina Lapelytė, Sam Belinfante, Fritz Hauser, Neil Luck and many others; and numerous festivals and arts organisations in the UK and abroad – including the Artangel, Northampton Contemporary Arts, BBC Proms, London Contemporary Music Festival, Post Disaster Rooftops EP03 (Taranto, Italy), Palais de Tokyo (Paris), the Royal Academy, CCA Goldsmiths, Museum of London, Extra City (Antwerp), Serpentine Gallery, MK Gallery, Wysing Polyphonic, STUK (Leuwen) Cafe OTO, Bold Tendencies and Whitechapel Gallery.
Musarc was founded in 2008 by Joseph Kohlmaier, who acts as the ensemble's Artistic Director. Cathy Heller Jones acted as the choir's Director of Music from 2008–20202. Musarc is currently recruiting a new Director of Music.