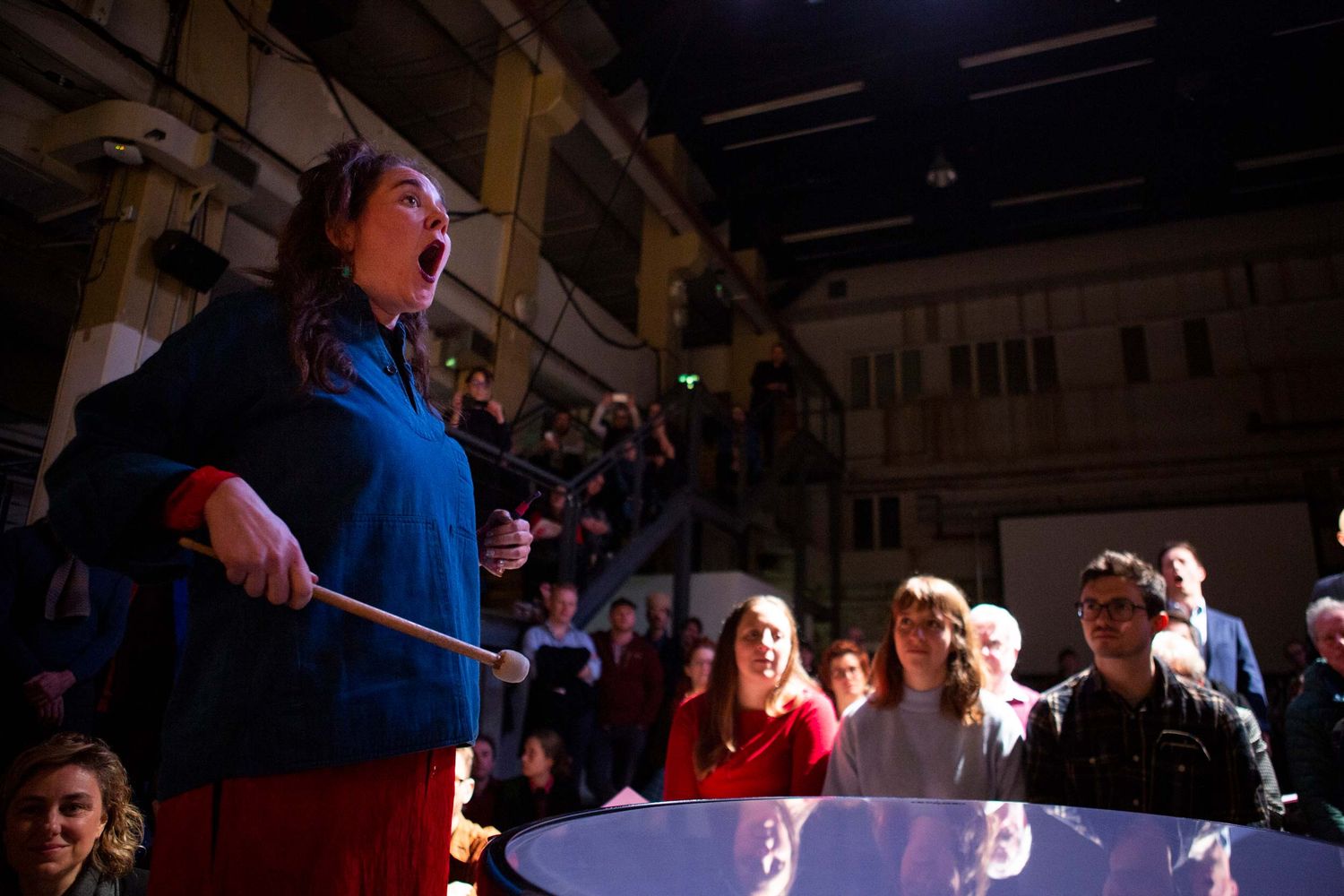 Jenny Moore performing with Musarc at LCMF 2018. Photo: Yiannis Katsaris
Jenny Moore is a Canadian artist and musician based in London. She plays in the dance-punk band Charismatic Megafauna, leads feminist choir F*Choir, and has recently recorded an album for 10 voices and 2 drummers called Mystic Business originally commissioned by Wysing Arts Centre for Wysing Polyphonic Music Festival. Moore also collaborates with a group of artists as 'Bedfellows,' leading workshops, performances and talks about consent, desire and life long sex education.
Moore has performed nationally and internationally, most recently at Chapter Arts, Cardiff for The Future is Female, Park Nights at the Serpentine Gallery with BBC Late Junction, BFI London with Jarvis Cocker, Barbican with This is Not This Heat, Supernormal festival  and has made a series of live interventions for Late at Tate Britain, Tate Modern, Whitechapel Gallery, Camden Arts Centre and various DIY artist led spaces in London and abroad.  She went to art school twice, once in Canada, once in England.
jennymoore.bandcamp.com
soundcloud.com/jenny-moore-1
jennymoore.co