Brain Odysseys: A Level Playing Field. Musarc in Collaboration with Rosetta Life
Workshop Programme
22 Nov — 13 Dec 2022
School of Art, Architecture and Design London Metropolitan University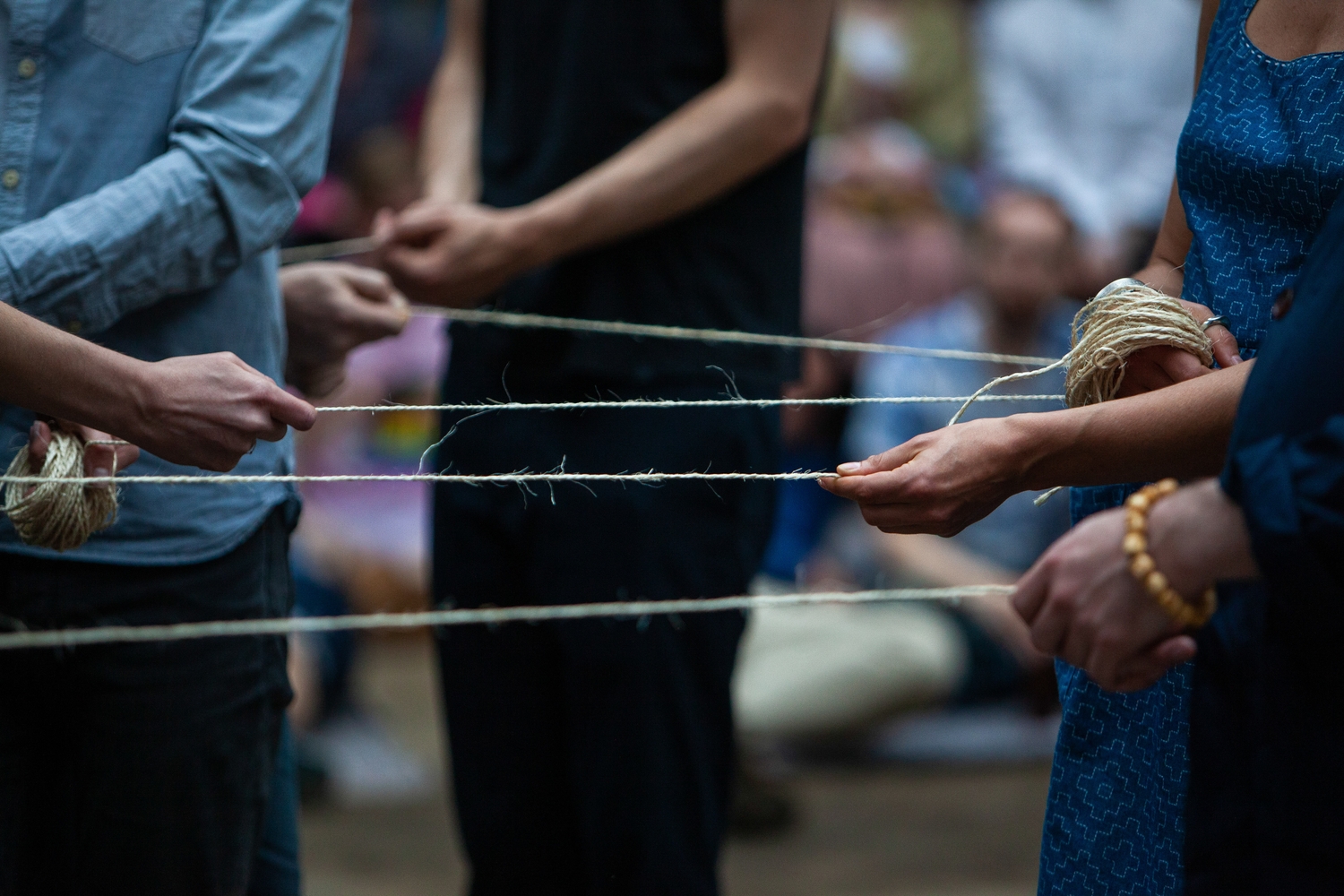 Musarc performing Greta Eacott's Gestalt Minimal, Whitechapel Bell Foundry, 2019. Photo: Yiannis Katsaris
A Level Playing Field is a series of four workshops in collaboration with charity Rosetta Life that explore the question of inclusivity, difference and diversity in the context of music and vocal performance. The project promotes the idea that by starting from, rather than overcoming a position of difference and diversity, we can create a social music that is powerful, poetic, intellectually rigorous and expressive of the community that creates it.
The programme is led by four artists and composers – Orlando Gough, Melanie Pappenheim, Amber Priestley and Pia Rose Scattergood – who each introduce a different framework, method, set of tools or a composition that enables a group of people to learn, contribute to and perform a work of music independent of their level of skill and ability – without preparation or an extensive rehearsal process.
For A Level Playing Field, Musarc's ensemble will be joined by a group of ambassadors from Rosetta Life's music and performance programme for people who have experienced brain injury, led by Melanie and Orlando. It is a testing ground for future projects that can enable a safe and supportive environment for a diverse group of singers to work and perform together.
A Level Playing Field is a research project developed in collaboration with the artists and Lucinda Jarrett, director of Rosetta Life: a group of artists who work with those living with life-limiting illness to shape and share stories that matter through movement, song, image, film and writing, transforming the stigma of illness and change the perception of disability.
Artists